Above: Charlie Seay of Penn Hills receives a special gift from Homewood Senior Center director Melinda McCormick.
More than 450 senior volunteers and their guests, as well as dignitaries and City of Pittsburgh staff, attended the Citiparks Healthy Active Living Volunteer Gala in May at the Sheraton Hotel Station Square on the South Side.
The annual event honors all of the older adults who volunteer throughout the year at one or more of the 13 Citiparks senior centers in Allegheny County. Volunteers who accumulated a minimum of 50 hours this past year were invited to the gala; some have averaged over 500 hours in the past 12 months. In total, more than 1,000 seniors give of their time each year to the 13 centers.
Charlie Seay, 70, of Penn Hills was the gala's main honoree. A member of the Homewood Senior Center, Charlie has been lending his time and talents for over a decade. "Charlie is the only senior center member who has volunteered and helped out with all 13 centers," explains Melinda McCormick, director of the Homewood Center. "He has done everything from assisting with the center's annual veteran's program [Charlie is also a military veteran], doing handyman-type jobs, and helping the centers with whatever else they might need."
Charlie is probably best known around town for his photography skills. "He takes photos for all of the Citiparks senior events, including the annual gala, the picnics, holiday parties and the Senior Games." Charlie has also participated as an athlete in the Senior Games.
"Through his photogenic eye, Charlie has put the Citiparks Healthy Active Living Centers in the spotlight, so it's appropriate that we would shine the spotlight on him," Melinda comments.
At the gala, Charlie was given an honorary volunteer award, along with "Charlie Seay Day" proclamations from the City of Pittsburgh and the Commonwealth of Pennsylvania. City of Pittsburgh Councilman Anthony Coghill was on hand to present the city proclamation to Charlie; Pennsylvania State Representative Ed Gainey did the honors of presenting the state proclamation. Additionally, a city proclamation was presented to all senior volunteers.
As a token of appreciation, Charlie was given a crystal ice bucket etched with the city's beautiful skyline—a fitting gift for a photographer. "This gift is typically reserved for City of Pittsburgh staff; this is the first time a volunteer has received it. So it's quite a statement about how much we value Charlie and his talents. He has gone above and beyond."
Other dignitaries in attendance at the gala included Citiparks Director of Parks and Recreation Ross Chapman—who served as emcee—Allegheny County Executive Rich Fitzgerald, Councilwoman Darlene Harris and Councilman Corey O'Connor. A keynote on the benefits of volunteering was given by Joey-Linn Ulrich, Director of Economic Development South. Everyone enjoyed a delicious lunch, along with entertainment by DJ Buzzy and accordionist Kevin Solecki.
To learn more about the Citiparks Healthy Active Living Program, call (412) 255-2362 or visit the Citiparks Facebook page.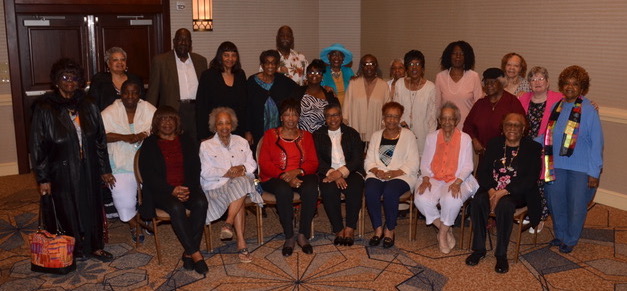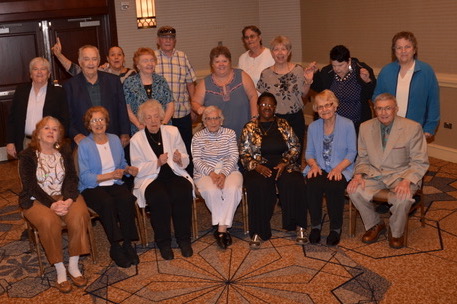 Photos by Charlie Seay.