In this age of information overload, social media, and radical changes in how news is perceived and delivered, it's not easy for traditional media outlets to stand out and reflect a positive impact on their intended audience.
That's only one of the many reasons why the longtime success of two local radio stations—WBVP 1230 and WMBA 1460, together known as Beaver County Radio—is so incredible. The stations celebrated their 70th anniversary last year at a beautiful gala in Beaver Falls, and yet the future is what station owner Mark Peterson is focusing on these days. "The big news in the forefront is that we were approved for an FM radio station this past January and the equipment is ready to be installed," he announces. "That FM station— 99.3 FM—should be on the air this summer."
What's the station's secret to success and longevity? "It's all about content," comments Mark, who views his role as a caretaker of a valuable Beaver County asset, not just a media business. "The reason we've done well from the get-go is because we go overboard covering what's happening right in our own back yard. It's run like a big news station but for a small local community."
With a "guesstimated" combined listenership of about 10,000 to 15,000 per week, the coverage area extends north to Ellwood City, south to the Pittsburgh International Airport area, east to Cranberry Township in Butler County, and west to the East Palestine, Ohio area.
The stations date back to the Forties. WBVP was founded in 1948 by Frank Smith and Thomas Price—who previously worked at WWSW in Pittsburgh—and Charles Onderka, who was employed by the Pittsburgh Post-Gazette. WMBA was put on the air in that same decade by a group out of Pottsville called Miners Broadcasting Service, Inc. After a variety of sales and mergers over the ensuing decades, Mark (a longtime station employee) bought the stations and formed a company with his wife, Cynthia, called Sound Ideas Media, LLC.
"Rather than changing formats and trying to become hipper, we know what side our bread is buttered on," Mark says. "Our typical listener is someone who wants information. They want to know local weather and how the Pirates did yesterday. They want to know if their kids have school today or if there's going to be a delay getting to work. We stick to our proven formula of delivering that kind of information."
The station airs a variety of shows, but two of the most popular and time-tested ones are "Teleforum" and "Yankee Trader." "These two shows are the flavor of our radio stations," Mark expresses.
"Teleforum", which airs from 9 a.m. to noon every Monday through Friday on both stations, is a "good old-fashioned forum for listeners to call in, talk politics and other topics, have open conversation, or just listen in." One of the high points of the show occurred on April 22, 1981, when President Ronald Reagan unexpectedly called into the show and joined in the conversation with host Dave Felts. "What happened was Representative Gene Atkinson was the in-studio guest that day and President Reagan was trying to get ahold of him, so he just picked up the phone and called in while Atkinson was on the air. Can you image? We were quite surprised."
"Yankee Trader", which airs every weekday from 1 to 2 p.m., is a classic listenerdriven, buy-sell-trade format. "People call in who are selling the back of a pickup or a cord of wood and say how much they want for it," Mark comments. "Quite frankly, it's fun to listen to. People sell some odd things."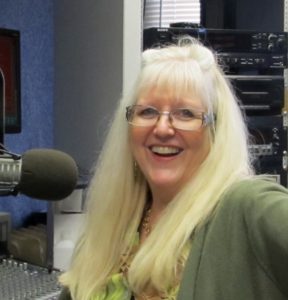 Beaver County Radio's other hallmark is broadcasting local high school sports. "In March 1949, a year after going on the air, we were already doing high school football and basketball," Mark shares. The station carries games for the more than a dozen schools in Beaver County, including both girls and boys in the basketball playoffs, baseball and softball championships.
Their dedication to local sports has not gone unnoticed. Five of the station's sports announcers have been inducted in the Beaver County Sports Hall of Fame for their broadcasts: Chuck Wilson (the station's first ever announcer), Chris Shovlin, Bob Pompeani, Bob Barrickman, and just this past year, Tom Hays. "Being recognized for our contributions to local sports shows how much the community respects what we do. To have five of our guys in the athlete's hall of fame, that's how revered our announcers are with our local audience. We're proud of that."
The station's specialty programming on weekends also enjoys a robust listenership. "We have the only real traditional oldies show in the Pittsburgh area," Mark notes. Solid Gold Saturday Afternoon, which airs from 12:30 to 5 p.m., consists of music from the 1950s and 1960s, with call-in requests taken.
Perhaps this story illustrates just how tied into the local community the radio stations are. "We did a breaking news story recently where a news reporter called into station with a live report. Turns out the piece was about how Hopewell Township hired a new crossing guard.
"Okay, on one hand, you might think that's a silly thing to do a live report about, but on the other hand, no other media outlet is doing that. We still send news reporters to things like school board and municipal board meetings. Sure, it costs money to do that, but we're not going to get away from doing what we're best at."
Check out Mark Peterson's book, "Behind the Microphone: The History of Radio in Beaver County, PA" on Amazon.com. For more information about Beaver County Radio, visit beavercountyradio.com.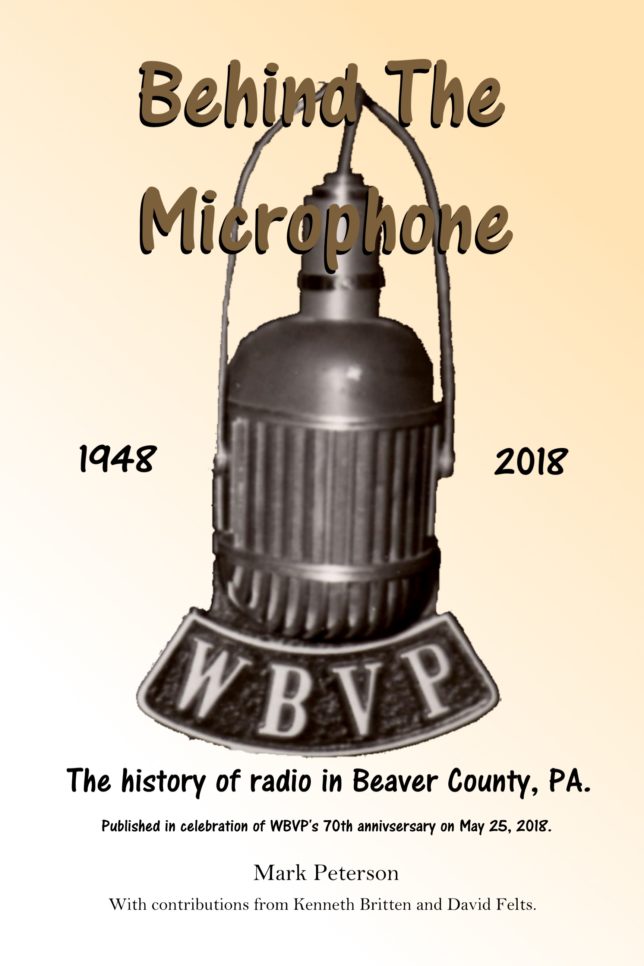 The Beaver County Radio "dream team":
Pat Septak, News Director
Frank Sparks, Program Director and Host of "Teleforum"
Diane Brosius, Host of "Yankee Trader"
Matt Drzik, Host of "AM Beaver County" morning show
Diane Powers, Business Manager