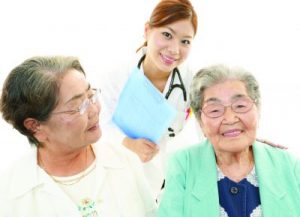 Family Caregiver Support Program (FCSP)
Allegheny County Department of Human Services/Area Agency on Aging
2100 Wharton St., Second Floor
Pittsburgh, PA 15203
(412) 350-5460
alleghenycounty.us/humans-services/news-events/engagement/caregiver
The FCSP assists the family caregiver who is taking care of an older relative or friend whom wants to remain independent in their own home. The goal of the program is to ease the burden of providing care to a frail older adult, a disabled adult or one's grandchildren.
Services and benefits include:
• Assessment of individual needs
• Benefits and resource counseling
• Respite care
• Access to support groups
• Training in caregiving skills
• Counseling in coping skills
• Qualifying caregiver receive reimbursement for caregiving expenses such as services, supplies, assistive devices and home modifications.
Program Qualifications:
• Caregiver must be primarily responsible for and provide in-home assistance to the person who needs care
• Caregiver must not be compensated for the care they provide
• The recipient of the care must be
Age 60 or older with a functional impairment; and/or
Diagnosed with Alzheimer's disease/dementia; or
Birth through age 18 and living with a family caregiver who is at least age 55; or
Ages 19-59, diagnosed with a permanent disability, and living with a family caregiver age 55+; and
Require assistance with at least one activities of daily living such as eating, dressing, toileting,
bathing, grooming, transferring, or walking.
Household income guidelines determine percentage rate of reimbursement and eligibility to enroll in program.