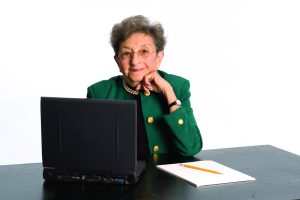 Caregiving is a big word that brings with it tremendous responsibility. The caregiving community encompasses not just healthcare and social support professionals but family, friends, partners and neighbors. Whether you are caring for a spouse, aging parent, dear friend or others in your community, the following websites can help. They each offer a wealth of information about various aspects of the caregiving experience.
AARP Home and Family Caregiving: aarp.org/caregiving
Agingcare.com: Agingcare.com
Caregiver Action Network: caregiveraction.org
Caregiver Stress: caregiverstress.com
Eldercare Locator: eldercare.acl.gov
Family Caregiver Alliance: caregiver.org
Lotsa Helping Hands: lotsahelpinghands.com
Military and Veteran Caregiver Network: milvetcaregivernetwork.org
National Alliance for Caregiving: caregiving.org
National Institute on Aging: nia.nih.gov
Pennsylvania Department of Aging: aging.state.pa.us
Rosalynn Carter Institute for Caregiving: rosalynncarter.org
This Caring Home: ThisCaringHome.org
United Hospital Fund: NextStepinCare.org
Caregiving Webinars

CaregiverStress.com. Provides a number of resources, tips and professional webinars. Visit caregiverstress.com/caregiving-topics.
asaging.org. American Society on Aging offers free webinars for caregivers and professionals. Visit aging.org/web-seminars. 
aarp.org. AARP provides educational webinars, caregiving tips and other resources. Visit aarp.org/caregiving/.
helpingyoucare.com. Provide lectures, courses and webinars for caregivers. Visit helpingyoucare.com/caregiverscollege/classes-courses-webinars-for-caregivers.