Every year on Veterans Day, November 11, we honor all veterans, past and present, who have served and continue to serve our country. In its own unique way, this is the goal every day of the year for the Fisher House Foundation, which builds comfortable homes where military and veteran families can stay free of charge while a loved one is in the hospital.
The initiative was started by Zachary Fisher, an American businessman who served as a major philanthropic benefactor for men and women in the United States Armed Forces. To date, 80 Fisher Houses have been built across the United States, including in Pittsburgh, and each located at military and VA medical centers. The houses have up to 16 suites, with private bedrooms and baths. Families share a common kitchen, laundry facilities, a warm dining room, and an inviting living room.
Since its inception, the program has saved military and veterans' families an estimated $500 million in out-of-pocket costs for lodging and transportation. More than 413,000 families have participated in the program, including 13,000 during the 2020 pandemic.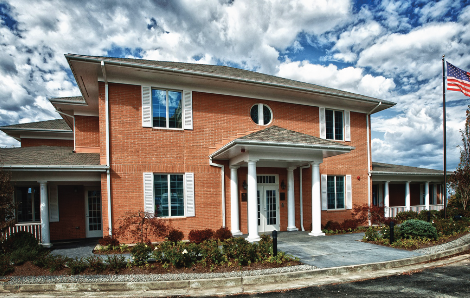 Fisher House Foundation also operates the Hero Miles program, using donated frequent flyer miles to bring family members to the bedside of injured service members as well as the Hotels for Heroes program using donated hotel points to allow family members to stay at hotels near medical centers without charge. The foundation also manages a grant program that supports other charities and scholarship funds for military children, spouses, and children of fallen and disabled veterans. Anyone can donate hotel points to the program, and monetary donations are, of course, tax deductible.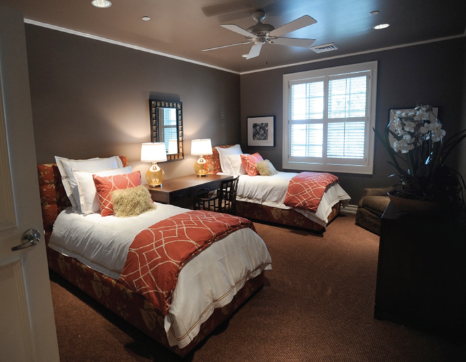 For the past 35 years, local US Navy veteran Jim Bruder has served as a volunteer for various veterans groups. Since 2010 Jim has served as chairman of the board for the Pittsburgh Fisher House. Jim knows first-hand the rigors of combat and the importance of fighting for our freedom. Jim served in Vietnam on the USS Intrepid with Air Squadron VA 176, "Our first task on board was to change the ship from a surveillance carrier to an attack carrier," he recalls. "As we sailed to Vietnam, we were observed by Jets that were not ours. When we got to the Suez Canal, it became very real where we were headed. Jim, was active for 23 months, but spent 21 months at sea." By the time Jim left the Navy, he was classified E3, a striker for a jet mechanic. He received several ribbons, the National Defence Ribbon, Vietnam Service Ribbon, and Ribbon from the Vietnamese.
Anyone can donate to the Pittsburgh Fisher House program. To learn more, call Jim at 412-884-0230 or 412-916-7466.  You can also visit PittsburghFischerhouse.org.  A second Pittsburgh Fisher House is planned.
The importance of Veterans Day
It is important to honor and say thanks to veterans like Jim Bruder, along with all veterans who have helped us maintain our freedom. Every November 11 at 11 a.m., there are two minutes of silence to remember and show our gratitude to our veterans, past and present.  There are many ways to acknowledge and say thank you for keeping our country free.  Just a few ideas are: talk to a veteran, visit a veteran in the hospital, place flowers on a grave in a veteran's cemetery, read your children a book about veterans, acknowledge veterans on social media, or pay for a meal in a restaurant.  Just saying "thanks for your service" means so much to a veteran who sacrificed so much for our country.
Veterans Day was not always called Veterans Day — it was originally set as a legal US holiday to honor the end of World War I, which officially took place on November 11, 1918, and was first called Armistice Day. It was first proclaimed by President Woodrow Wilson on November 11, 1919, the one-year anniversary of the end of the war. Legislation was passed in 1938, and November 11 was "dedicated to the cause of world peace and to then be celebrated and known as Armistice Day." The name changed from Armistice Day to Veterans Day in 1954 in order to honor veterans of every war. Congress agreed, and President Eisenhower passed the new name.
Veterans Day should not be confused with Memorial Day. While they are both important, Memorial Day honors those who have died serving the United States Armed Forces. Veterans Day honors everyone who has served, not only those who have passed. It is important to celebrate Veterans Day in honor of the precious freedoms we take for granted every day.