Ellen Carlins of Pittsburgh was looking for a creative way to help others increase and share their faith. She had an idea to combine active scripture reflection with activities in a group setting around crafting and jewelry making.
From that inspiration more than 10 years ago, A Prayer to Wear was born. Ellen began offering mini crafting retreats to prayer groups, enabling participants to share with each other the work that God has done in their lives while doing something fun and creative in a casual environment.
The concept caught on and since then Ellen has worked with hundreds of mostly women who have gathered for these mini retreats, which are open to all skill levels from beginner crafter to expert artisan.
"It has been amazing to watch how beading and jewelry making is relevant and helpful for every age group and circumstance," Ellen says. "I think it's because people never stop searching, no matter what stage of life. Encouraging faith sharing, community building and bonding among small groups gives me great joy."
Prior to the pandemic, Ellen was a regular presenter at Kearns Spirituality Center in the North Hills. Currently, she travels to the location of the requested prayer group throughout Allegheny and Beaver counties. "I provide a reflectively inspirational message coupled with all the materials necessary for a fun, hands-on activity. Everyone leaves with a lasting keepsake of their experience."
Ellen also hosts crafting sessions for bridal and baby showers, and does custom sewing, embroidery and crafting upon request, including altar linens, and custom deacon, priest and clergy stoles.
To learn more, call (412) 576-9715, email ecarlins@prayertowear.com or visit prayertowear.com.
Prayer Squares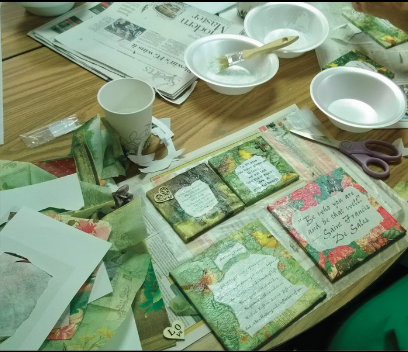 What better way to remember to pray daily than to have a favorite inscription on a decorative tile always in plain view. Participants will be amazed at how easy it is to create an object reflecting Spirit and beauty with the look of an expensive glazed tile through this simple decoupage technique.
Just Add Alcohol (Ink)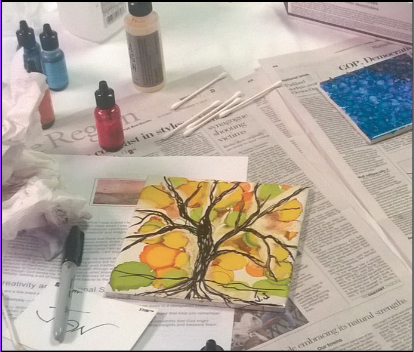 Explore an amazing art medium called alcohol ink. This activity is all about letting go of control, frolicking with color, playing with the unexpected, and reflecting on the wonders of creation. One does not have to be a serious artist to be awe inspired by this fun way of painting.
Unfolding Faith With a Twist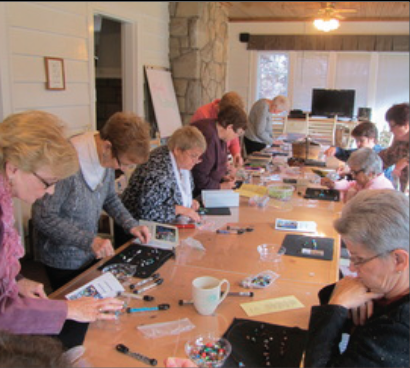 Contemplate our interconnectedness with each other and how the Spirit uses that interdependence among us as a gift that weaves us all together. Inspiration comes to life before your eyes and through the work of your hands as you are guided through the process of weaving a simple basket.
Hot Jam, This Is His Plan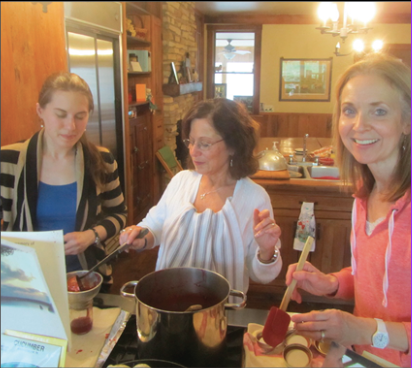 There is something almost mystical in jam making, the idea of transformation of fresh fruit into jam that can potentially last forever and make your gloomy days sweeter, literally and metaphorically. Cultivate internal fruitfullness, as we consider the purposefulness of our lives to "bear much fruit" and incorporate the fruits of the Spirit in our daily activities.