By Gina Mazza

The pandemic outbreak of 2020 brought into sharper focus an ongoing crisis in our country: food availability. Even though we live in one of the greatest food-producing nations on earth, one in eight people go hungry every day in the United States. COVID-19 has left millions without stable employment, leading to increased levels of food insecurity—as many as 50 million people, including 17 million children—nationwide.
A local nonprofit organization is tackling this problem head on, while taking it a few crucial steps further by addressing the environmental impact of wasted food. 412 Food Rescue, located in Pittsburgh, was founded in 2015 upon a powerful mission: to make the connection between food waste, hunger and ecological sustainability.
"We prevent perfectly good food from entering the waste stream by redirecting it to populations who are experiencing food insecurity," explains Sara Swaney, senior director of advancement. "According to the United Nations, if we recover all the food that is lost or wasted, we will have enough to feed all those who are hungry four times over. We are working towards that goal on a local level."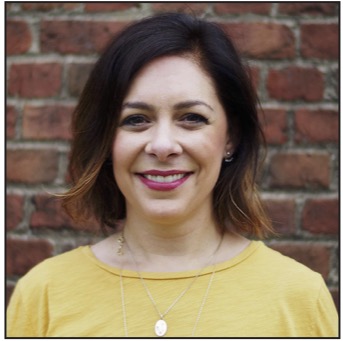 Getting Food Where It Needs to Go
412 Food Rescue achieves its vision by aligning with food retailers, wholesalers, restaurants, caterers and other sources to "rescue" food that is safe and healthy to eat but unsellable for a variety of reasons. (The majority is fresh produce, meat, dairy products and bread.) Other nonprofits—including churches, community centers, daycare centers, housing authorities and more—join in to help the food get to those who need it.
Thousands of volunteer drivers, or "Food Rescue Heroes", help to deliver the food to redistribution points and to those who may not have transportation. During the COVID-19 pandemic, drivers came to the aid of homebound seniors and other vulnerable community members by bringing healthy food delivered to their doorstep. Since March 2020, 412 Food Rescue has partnered with 18 nonprofit organizations to reach 2,600 households with more than 260,000 meals.
In addition to food rescue, the organization works in various other ways to reduce food waste and hunger in the Pittsburgh region. The Good Food Project in Millvale transforms surplus food into healthy meals for nonprofit partners. They also focus on cooking education to provide people with the tools they need to feel empowered to feed their families.
Through all of these recover-and-redistribution initiatives, 412 Food Rescue is making a positive difference in the environmental problem. Nearly 40 percent of our food globally goes to waste and, according to the Environmental Protection Agency, more than 97 percent of food waste generated ends up in a landfill. "It's a real concern because food waste in landfills is the single largest component of municipal solid waste, generating a large portion of U.S. methane emissions—a greenhouse gas 21 times more potent than carbon dioxide," Sara explains.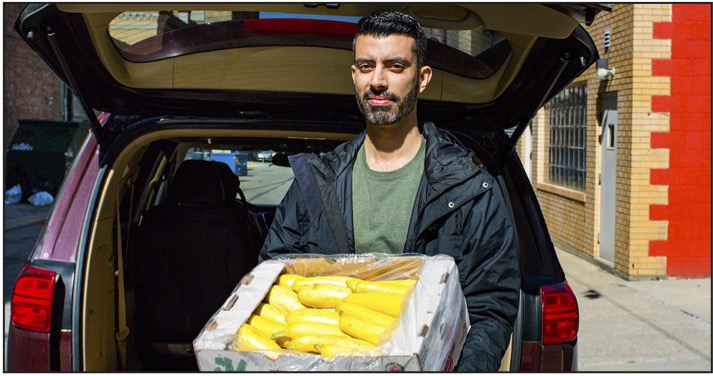 Become a Food Rescue Hero
Volunteers are central to 412 Food Rescue's business model, which includes a mobile app that matches food donations to the appropriate nonprofits, coordinates its transportation network of volunteers, and tracks impact on hunger and the environment. The app enables volunteers to spend as little or as much time as they'd like by "claiming" a one-time or weekly rescue.
"Our food rescue platform is currently used in 10 cities across North America and our goal is to support the launch of it in 100 cities by 2030," Sara comments.
Kathy Osterrieder of McCandless is a 412 Food Rescue Hero who delivers food at various places, including Ridgewood Church Food Pantry in West View. "I was raised to not waste food so delivering food is always a good experience for me," she says. "The 412 Food Rescue app makes it so easy to sign up when it's convenient for me to volunteer. During the pandemic, it's been a great way to get out of the house, give back, but at the same time stay safe."
If you own or work for a retailer that has a surplus of food to offer, join the cause. 412 Food Rescue's donor partners range from large food distributors to small mom-and-pop stores, restaurant chains and local farms. To donate food, visit 412foodrescue.org/take-action/donate-food.
Calling All Backyard Gardeners
Do you grow an overage of food in your home garden that goes to waste? Consider donating it to 412 Food Rescue. To do so, visit 412foodrescue.org/take-action/ways-to-give.
To learn more, visit 412foodrescue.org. 412 Food Rescue accepts donations of food and money. To contribute, visit the website for online giving or mail your donation to 412 Food Rescue, 6140 Station Street, Pittsburgh, PA 15206.