By Gina Mazza

When The Cornerstone of Beaver County (TCBC) opened its doors in 2016, the staff probably couldn't foresee how crucial their vision of providing emergency housing, basic needs and resources for local homeless would become during the COVID-19 outbreak five years later. During the past year, that is exactly what has occurred.
In order to manage the spread of the coronavirus pandemic in Beaver County and beyond, emergency housing and support have been even more necessary, especially since those living on the streets are among the most vulnerable during this health threat. "The struggle for our community's homeless to access food, water and respite has become even more challenging," says Executive Director Marie Timpano. "All preventative measures for COVID-19 require the very things they likely cannot do—that is, stay at home and practice proper hygiene."
In response, TCBC ramped up its resources for emergency shelter and support services that meet the immediate needs of the homeless or anyone at risk of becoming homeless. Beyond immediate emergency assistance, TCBC continues working with clients to help them secure permanent housing. "Ultimately, we help create a pathway home where they can build a foundation for hope, health and a future of possibilities."
Their emergency housing services are provided in collaboration with local hotels, government agencies, and community partners to secure immediate shelter options. Clients also receive help with transportation, food, hygiene and more through a comprehensive network of local resources, many of which are under one roof at TCBC's Beaver Falls location.
Since the pandemic began, TCBC has helped 47 adults ages 60 and older with emergency shelter/rapid rehousing, prevention services, emergency meals, emergency household needs/clothing, and transportation assistance. This number grew from 31 seniors served in 2019. During the public health crisis, TCBC has partnered with the Beaver County Office on Aging to further augment services to county seniors.
"I am so thankful that TCBC helped me stay in my apartment," comments a recent client. "At my age, and with the medical and financial problems I have, I would not have been able to pay my rent. I would have been evicted without TCBC's help."
TCBC got its start as the Homelessness Prevention/ Rapid Rehousing Program. Its staff traveled the county to clients in need, borrowing office space and aligning with soup kitchens and local libraries. In 2012, the staff began renting a space—named, The Cornerstone—from the Housing Authority of the County of Beaver in Beaver Falls. With support from the county's Community Development Program, the group evolved into a single point of entry for homeless and housing stability resources in Beaver County. It went onto expand into programs that offer utility, rental and food assistance, as well as resources for homeless veterans and their families.
The Cornerstone of Beaver County, a 501c3, is located at 600 Sixth Street in Beaver Falls. Office hours are 9 a.m. to 4 p.m. Mondays through Fridays. The staff is following all CDC health safety guidelines. To learn more, call (724) 846-6400 or visit cornerstonebeaver.org.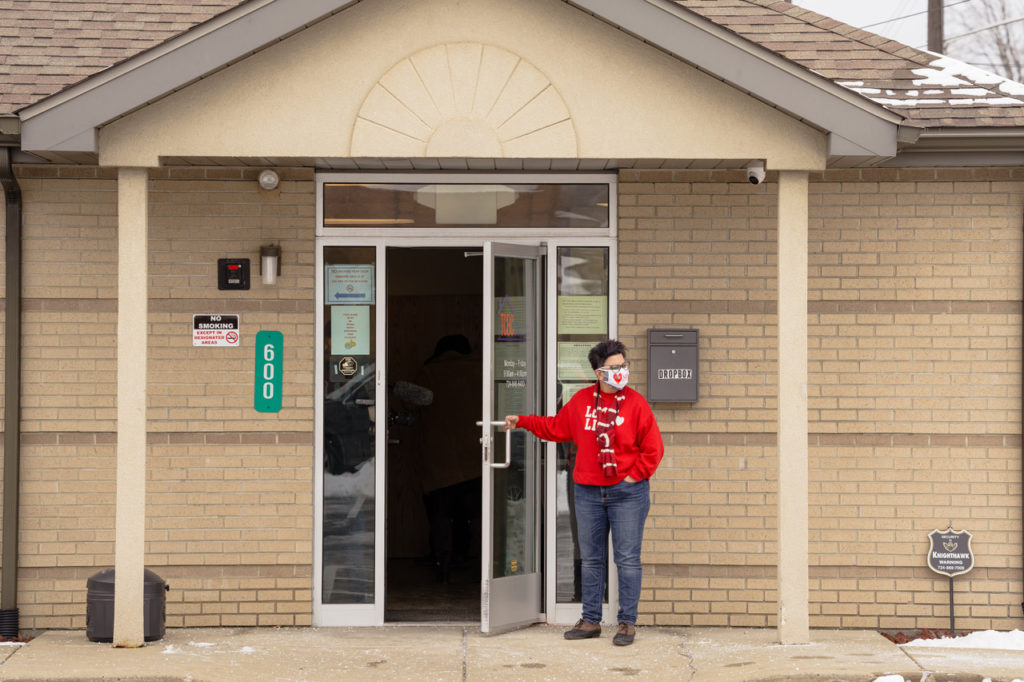 Photo Credit: © 2021 Rustbelt Mayberry Photography