This May, we again have the privilege of celebrating Older Americans Month in Allegheny County. This year's theme – Connect, Create, Contribute – is exactly what we have focused on in this county. The services and programs provided throughout the year are intended to help older adults connect with their friends, family and services; create by engaging in activities that promote learning, health and personal enrichment; and contribute their time, talents and life experiences to benefit others.
We know that communities that encourage the contributions of older adults are stronger. In Allegheny County, it's obvious the role that older adults play in the vitality of our neighborhoods, networks and lives. This year, we have a number of activities, events and special discounts to celebrate you.
Come to a Park Ranger Wildflower Hike, attend the Senior Resource Fair, take a "Tea and Cookies" tour, enjoy a Spring Band Bash, cruise along at the Deer Lakes Car Cruise, and visit with the animals at the Round Hill Park senior farm tour. In addition to these activities, seniors ages 60 and older can also enjoy a discount day at the county golf courses on Tuesday, May 7 or the Go Ape! Zip-Lining and Ropes Course at North Park on Thursday, May 23.
For a full list of "Celebrating Seniors" events and registration information, visit http://bit.ly/OAM2019. Don't have internet access?  Call (412) 350-2455 to register for events; for the May 23 Go Ape! discount, call (800) 971-8271.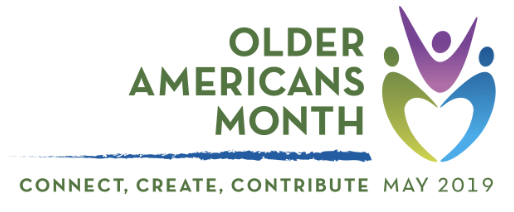 May 8, 9:30 a.m to 2 p.m.Senior Justice and Wellness Expo presented by Allegheny County District Attorney Stephen Zappala Jr.
May 15, 11 a.m. – 2 p.m.
Allegheny County Senior Resource Fair
Boyce Park Four Season Activity Center
Live music, raffle baskets, entertainment and explore everything the Allegheny County has to offer its seniors.