Seniors in Allegheny County recently has an "artful" opportunity to express themselves. The "Artful Aging Exhibition" showcased artwork from adults ages 60 and older from across the city of Pittsburgh.
"Our goal was to give all senior artists a chance to exhibit their artwork in a friendly setting," says Katelyn Cooper, acting director of the West End HAL Senior Center. The art was displayed to the public from January 26 to February 23 at the newly opened Beechview Community Center. An opening reception was held the first evening with light food and refreshments, music, and a People's Choice Awards in the five categories that were being exhibited: sculpture, painting, photography, craft and drawing.
Submissions were open to all skill levels, from amateur to professional. Participants submitted their work thorugh their local Citiparks Healthy Active Living Center, including Sheraden, Beechview, Homewood, Brighton Heights, Greenfield, Morningside, Hazelwood, Mt. Washington and the West End. 
A total of 15 artists one People's Choice Awards and each received a special commemorative ribbon. All first-place winners were awarded a scholarship to register for a class of their choosing at the Pittsburgh Center for the Arts. The winners were:
Craft
1st- Barb Anderson, "Village Scene" 
2nd- Kitty Maban, "Childs Mink Coat with Hat & Muff"
3rd- Barbara Klepacz, "Dorothy's Garden"
Sculpture
1st- Madison E. Cherry, "Popsicle Lamp"
2nd- Rosa L. Coleman, "Toilet Tissue Roll"
3rd- Angela Pasquale, "Frozen People"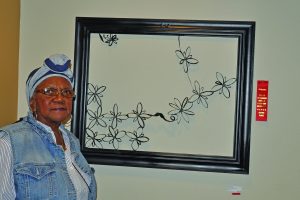 Painting
1st- Lois Walsh, "The Retirees"
2nd- Ron Zihal, "Syraqistan"
3rd- Sheila Finch, "I Need to See Outside"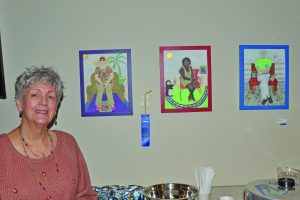 Photography
1st- Charlie Seay Jr., "Bring it On"
2nd- John Carter, "Lighthouse Maine"
3rd- Leif Gerjouy, "Spirit of the Woods"
Drawing
1st- Jas. Ferris, "Rte 22"
2nd- Mary Ann Petkvnas, "Flowers"
3rd- Sandra L. Williams, "Owl"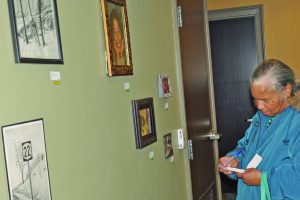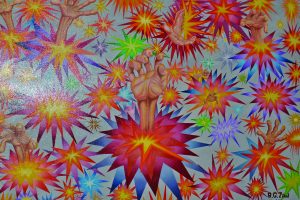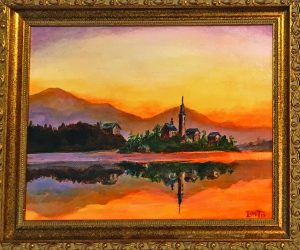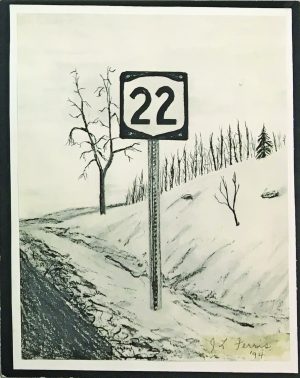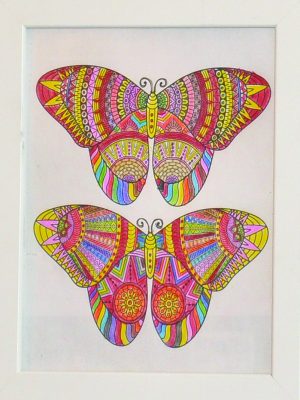 Photos by: Charlie Seay, Jr. for Pittsburgh Senior News