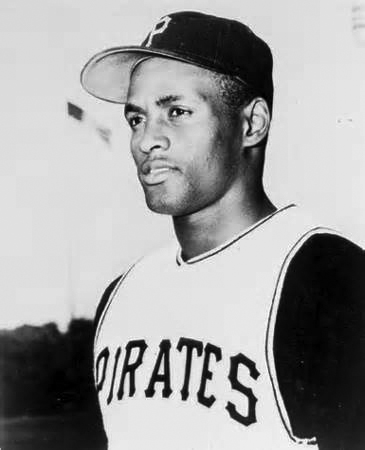 By Henry Peter Gribbin
For Pittsburgh Senior News
My late father was a retired University of Pittsburgh campus policeman. For years, he worked the late shift and usually when he came home from work in the early morning, I was still asleep. He would often catch some breaking news story, and if he felt it was important enough, he would awaken me and fill me in.
There were two such stories that I will always remember: the time Bobby Kennedy was shot and that eventful day of December 31, 1972, when Roberto Clemente died in a plane crash. Both times, I couldn't fall back to sleep. When my sister, Peg, found out about Clemente's death, she cried. He was her favorite ball player and I am sure countless Pirate fans felt the same grief, as well.
Roberto Walker Clemente was born in San Juan, Puerto Rico on August 13, 1934. He was an exceptional athlete and was signed by the Brooklyn Dodgers. The Dodger organization knew what they had in Clemente, but they had no room for him in their lineup. They tried to hide him at their Montreal farm club, but a Pirate scout spotted him. The Pirates drafted Clemente for $4,000 from the Dodgers in 1954. Clemente would go on to play right field for the Pittsburgh Pirates.
Over the years, Clemente had a stellar career. A brief glimpse of his records shows that he was a 12-time all-star, a 12-time gold glove winner, four-time batting champ and the National League MVP in 1966. In the 1971 World Series, he batted .414, earning him that series MVP award.
Watching Clemente was indeed a treat for baseball fans. When he was in Forbes Field's right field, he developed his own special style of play, which was scrutinized by countless youngsters, including myself. After watching him, I had visions of making basket catches below the knees, of racing to the ball hit to right and then firing a strike to the first baseman, hoping to nail a runner who made too wide a turn.
Clemente also performed incredible feats of athletic ability, catching balls headed for the gap or over the fence for a homer. Speaking of his throwing behind the runners at first, it is estimated that he threw out anywhere from 10 to 12 runners in this manner, once catching the great Willie Mays flat-footed as he made too wide a turn.
There was no questioning Clemente's arm. For example, on back-to-back days, he made the Giants' Willie McCovey his victim.  On Friday, August 20, 1962, Clemente made a perfect throw to Pirate catcher Smoky Burgess, which caught McCovey at the plate. The following afternoon, with McCovey on second, Orlando Cepeda singled to right. A prudent man would have stopped at third. McCovey had thoughts of scoring. Clemente ran to the ball hit by Cepeda and made an incredible throw to catcher Don Leppert, who in turn made a fine throw to Don Hoak at third. McCovey was tagged out.
Clemente was also known for his batting average. When it was his turn to bat, he would take his time walking to the batter's box. Like a Shakespearian actor, Clemente made a dramatic entrance, using home plate as his stage. When he hit a ball, he would tear out of the batter's box, but he did not resemble a track star. His running motion was not fluid. Arms and legs went this way and that way but it worked for him.
To be sure, Clemente was one of the greatest players to ever wear a Pirate uniform.