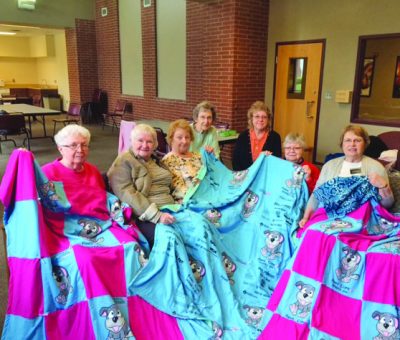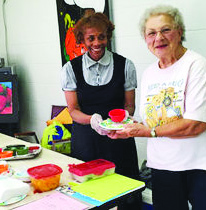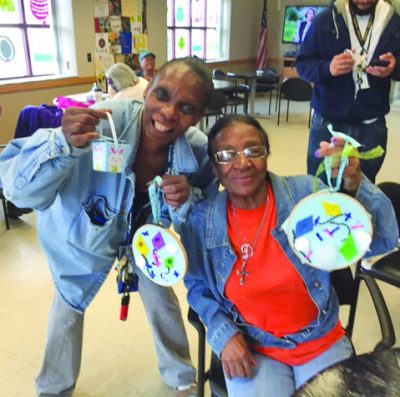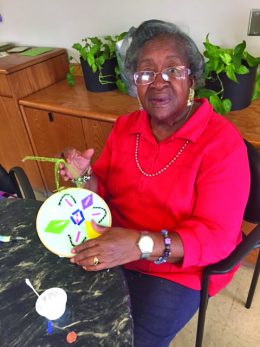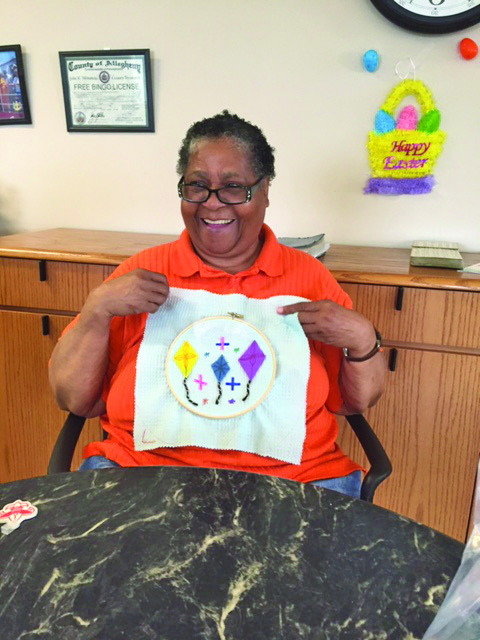 Sharpen your pencils and grab that lunch box! It's time to go back to school, even if it's been decades since your high school or college days. Over at Allegheny County Community College and at senior centers throughout the county, there is lots to learn—enough to keep you interested for the rest of your life—through its Life Enrichment Programs for Older Adults.
"The older adults in our classes are always excited for the semester to begin and are very interested in learning, but they don't dread going back to school!" comments Beth Ison, CCAC's Coordinator of Aging Programs.
The Life Enrichment Program is funded by the Allegheny County Department of Human Services Area Agency on Aging (DHS/AAA), and many of the classes take place at DHS/AAA senior centers located throughout the county. All programming is free for older adults.
"Our response to the Department of Aging's generous grant is to make sure that seniors are engaged physically, socially and emotionally through these classes," Beth adds. The instructors combine their enthusiasm for various topics with their love of older adults to create socially stimulating and valuable learning experiences."
Arts, crafts and "hands on" classes
The most popular classes are the ones that are "hands on", like paper crafts, painting, fiber art and traditional arts. "Our seniors say that these types of classes are very satisfying," Beth comments. "The students can get their hands dirty, roll up their sleeves and have a beautiful expression of their creativity at the end. But since many seniors are downsizing and don't want to bring home more crafts, we've organized ways for them to donate their creations to those less fortunate."
The "Quilting for Homeless Charities" class, for instance, teaches basic sewing skills to create simple, two-layered blankets made from repurposed t-shirts. Once completed, these "Homelost" quilted blankets are distributed to homeless shelters throughout Allegheny County.
"The 'Homelost' quilt project was created by two local children who wanted to make a positive impact on the local homeless population," Beth explains. "It helps meet the students' creative urges and benefits the community at the same time." More than 50 people participated in the spring class and sign-ups for fall are expected to match or exceed this number. Other quilting classes include "Quilting for Beginners" and "Quilting for the Experienced", which offers more challenging individual and group projects for intermediate-level quilters. Participants typically provide their own fabric and quilting tools.
Other "hands on" classes include "Healthy Cooking", where students increase their "nutrition IQ" and learn how to prepare their favorite foods in more healthy ways, as well as how to read food labels and shop for foods wisely; and "Conquer Your Clutter", a workshop that focuses on personal organization and decluttering skills to successfully and efficiently downsize any space.
Technology and photography classes
Another hot topic with seniors is learning how to use technology. "Bring Your Own Technology Device" is one of the most requested courses. Would you like to learn how to download music? Does your family text but you don't? This class helps participants use all sorts of electronic devices—including tablets, smart phones, flip phones and mp3 players—to communicate with family and friends, download music and videos, and more.
"This is one of our most requested topics," Beth comments. "Many seniors are given a tablet or phone by well meaning family members but don't know how to use them, so this instruction really comes in handy." Participants are asked to bring their own electronic devices to class, along with any questions they have about their use.
Another often-requested class is "Using Computer Basics", which helps students overcome their fear of computers and learn the basics of the keyboard, mouse, email and the Internet. "Digital Camera Basics" is ideal for those who want to learn basic photography with their own digital camera. Again, participants are asked to bring their digital cameras, instructional manuals and questions.

Exercise classes
Another very popular course offered every semester is "Aqua Aerobics", which meets from 9 to 10 a.m. every Monday, Wednesday and Friday morning at the PNC YMCA located at 236 Fifth Avenue in downtown Pittsburgh. "The classes are like a membership to a club and seniors are usually champing at the bit to get their slots at the swimming pool," says Mary Jo Guercio, CCAC's Director of Community Training and Development. "The instructor is very empowering. Students are challenged and get a good workout but are never pushed beyond their comfortable limit."
A sampling of other exercise classes include "Restoration and Relaxation", in which participants learn to keep their stress levels low through gentle relaxation techniques, breathing and stretching exercises; "Tai Chi Chuan", an ancient Chinese martial art designed to enhance physical, mental and spiritual well being; and "Latin Inspired Aerobics", an aerobic fitness class that incorporates Latin music to infuse excitement and energy into each workout.
Speaking of Latin, another increasingly popular class with older adults is Spanish. "Since more and more seniors are traveling abroad, knowing Spanish is becoming more useful," Beth confirms. Classes include "Beginning Spanish," which explores pronunciation, basic vocabulary and Latin American and Spanish culture; and "Intermediate Spanish," which builds on the skills acquired in the beginner course to further understand nouns, verbs and travel phrases.

How to sign up for classes
Every semester, the county funded senior centers receive a CCAC brochure describing the Life Enrichment Program's course offerings. "Because the classes are connected with the senior centers, it's a dynamic schedule so the best thing to do is inquire at your local senior center and ask specifically for CCAC classes," Beth advises. Please note that you must be a member of your senior center in order to register for these CCAC classes. Also please note that area senior centers offer many types of classes other than CCAC classes.
CCAC occasionally surveys class participants then creates its schedule each semester based on the most requested choices. But what if your topic of interest is not a class? "We will custom design a class if there is a topic of interest at your center that is missing from the course guide," Beth says, "so be sure to let us know what you are interested in!"
To learn more, contact Beth Ison, Room 203 Byers Hall, Community College of Allegheny County, 808 Ridge Avenue on the North Side, email bison@ccac.edu or call (412) 237-2564. The Community College of Allegheny County encourages participation by all individuals. If you have a disability, advance notification of any special needs will help the college better serve you. Notify them of your needs by calling (412) 237-2723 at least two weeks in advance of the program.
By Gina Mazza
For Pittsburgh Senior News