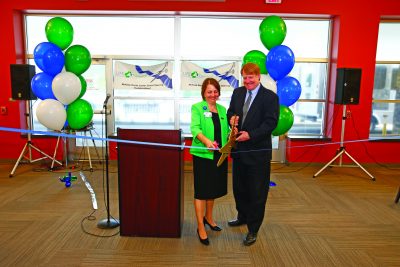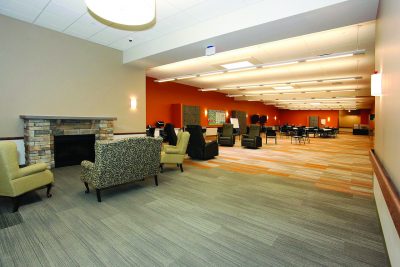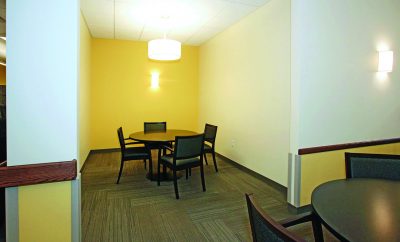 LIFE Pittsburgh recently announced the opening of its McKees Rocks site and welcomed the public to an open house on June 30. This location will serve Allegheny County's growing need for all-inclusive health and social support services for older adults. LIFE Pittsburgh's Creekside and Riverside Centers, located at 130 Chartiers Avenue, represent the organization's latest expansion in the region. The facility will serve residents from Bridgeville, Imperial, Coraopolis, Robinson, North Side, North Hills and McKees Rocks.
Creekside and Riverside offer services such as a medical clinic, podiatry, mental health counseling, therapeutic recreation, music therapy, socialization, a therapy gym, hot meals and education. The center will provide transportation for all medical appointments and center attendance. At full capacity, the site will serve 300 older adults with the critical services they need to remain independent in the community, and employ about 100 people.
"Our mission is to treat each participant as an individual with unique needs and to achieve the highest possible level of good health for them," says Joann Gago, chief executive officer of LIFE Pittsburgh.
"For many older adults, medical problems and disabilities begin to define their world. With LIFE Pittsburgh, older adults can reclaim their world, making living life their focus. Too many older adults are placed in nursing homes and assisted living when they would prefer to age in place, in their own homes, with as much autonomy as possible."
Riverside and Creekside were designed with LIFE Pittsburgh's unique healthcare program in mind. Each center has transportation located at the entrance to monitor the arrival and departure of vehicles. Stone-mantled fireplaces are a warm, calming element to welcome participants and visitors alike. Wide open and colorful spaces support flexibility and movement in recreational therapy programming. This emphasizes the individualism and vibrancy of LIFE Pittsburgh's participants.
Sponsored by Lutheran Senior Life and Mercy Health System, LIFE Pittsburgh is a faith-based nonprofit that serves older adults with complex medical needs. The McKees Rocks center is open Monday through Friday from 8 a.m. to 4:30 p.m. For more information, call (412) 388-8050 or visit
LIFEPittsburgh.org.