By Henry Peter Gribbin
For Pittsburgh Senior News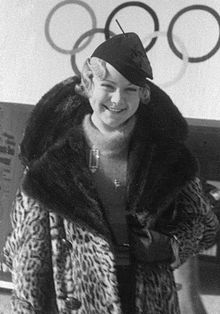 If you ask a group of area seniors who they thought was the greatest male athlete this city has ever seen, you will probably provoke an argument which could last for hours. Ask the same question, substituting female athlete for male athlete, and you will probably be met with silence.
Years ago, women were discouraged from participating in athletics, but some managed to find a way to compete in sports anyway. I asked my friend Jim Bodamer who he thought was the best female athlete he had ever seen. Jim had been involved with University of Pittsburgh athletics for close to 50 years. In that time, he has seen many gifted athletes compete, both male and female. Jim thought for a moment and then said Jennifer Bruce would be his choice. She was an All-American basketball player at Pitt in the 1980s.
I asked the same question to another friend, Victor Nedlick. He told me the best and most famous female athlete he ever saw was Sonja Henie, the figure skater. She performed once at the old Duquesne Gardens. Victor and his wife Jean saw her in action before World War ll. Victor went on to say the performance almost didn't take place. Victor knew the manager of the Gardens, and the manager told him Sonja Henie wasn't happy with the ice. Some adjustments were made and Sonja went out and put on quite a show.
My sister Peg is a very good athlete. I asked her who her sports idol was while she was growing up. She told me it was Roberto Clemente. I then asked her who her favorite female athlete was while she was growing up. She said she didn't have one. She more or less picked up sports on her own and stuck with them because she like playing them.
I had a chance to talk with Anna Mae Gorman Lindberg about women's athletics. Anna Mae is an accomplished athlete, once having competed in the 1932 Olympics held in Los Angeles as a member of the National Swim Team. asked Anna Mae if there had been any female athletes she looked up to as a kid growing up, and she said no.
Like my sister, she just went out and participated in sports because she liked them. According to Anna Mae, at that time women weren't considered athletes no matter how good they were.
I asked Anna Mae if she had any memories of Babe Didrikson, another member of the 1932 Olympic Team who competed in track and field. Didrikson is considered to be the finest female athlete of the first half of the 20th century. Anna Mae said she did remember going to the stadium and watching Didrikson practice. Although the men athletes stayed at the Olympic Village, the women athletes were housed in a hotel. She has no recollection of running into Didrikson there.
What Anna Mae does remember is that while the 1932 Olympics were being held there was a rumor going around that Didrikson was going to take up swimming and diving. Didrikson was such a superb athlete that members of the swimming and diving teams took notice. They were worried that if she competed in these sports that there would be little question about who would place first.
It should be noted that in later years Didrikson became an accomplished golfer. Once, prior to a tournament, she entered the ladies locker room and announced: "The Babe is here! Who's coming in second?"