"It's a Hockey Night in Pittsburgh" takes on new meaning with the opening of a new sports exhibit at the Western Pennsylvania Sports Museum, located inside the Senator John Heinz History Center in the Strip District. The long-term exhibit opens Saturday, January 26.
Sharpen your skates and glide through the history of ice hockey in western Pennsylvania, from its early beginnings at the iconic Duquesne Gardens, through the founding of the Pittsburgh Penguins in 1967, to the team's five Stanley Cup Championships. Along the way, enjoy game-used artifacts from today's stars, including Sidney Crosby, Evgeni Malkin and Marc-Andre Fleury.
The Penguins drafted Mario Lemieux 30 years ago, forever changing the fortunes of a once-struggling franchise.
Professional ice hockey in Pittsburgh dates back to 1895, yet one Penguins player elevated the city's love for the game like none other: Mario Lemieux. Drafted in 1984, Mario forever changed the Penguins' franchise and became one of the greatest players in National Hockey League history. The exhibit includes Lemieux's 1991 Stanley Cup jersey and other artifacts.
While you're at the museum, don't miss seeing:
• Duquesne Gardens: Learn about Duquesne Gardens' rich history, from the founding of the Ice Capades to the success of the Pittsburgh Hornets minor league professional hockey team.
• Let's Go Pens! Let's Go Pens! See artifacts from the greatest players in Penguins' history, including Lemieux's skates and Sidney Crosby's hockey stick from his record-setting rookie season in 2005.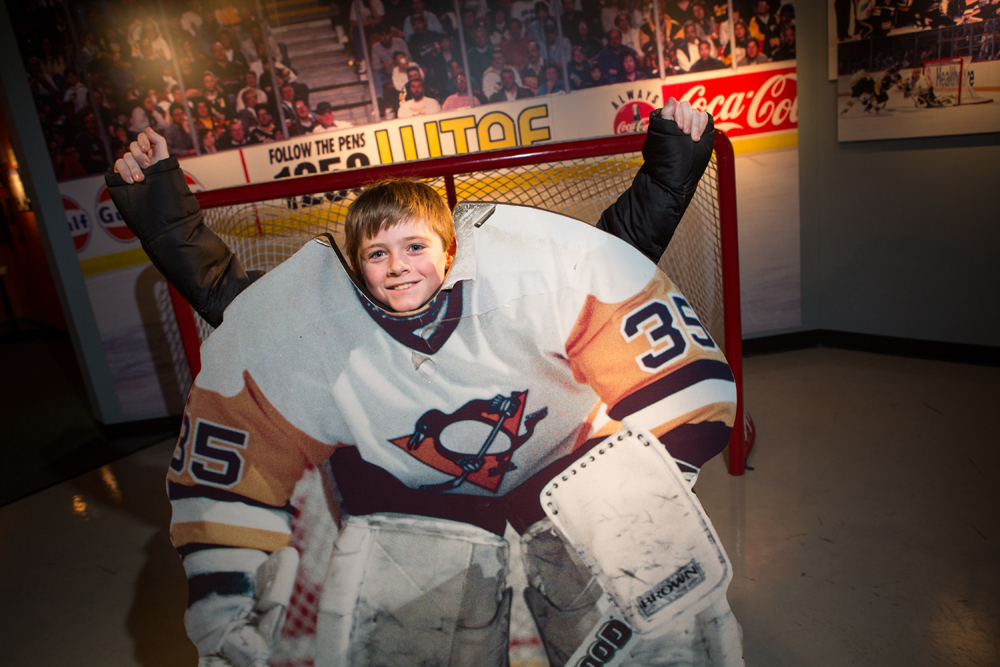 • Protect the Net: Pose and take a photo of yourself making the game-winning save.
The Western Pennsylvania Sports Museum is located at 1212 Smallman Street. Hours are 10 a.m. to 5 p.m. daily.
To learn more, call (412) 454-6000 or visit heinzhistorycenter.org.